← all news
NEW BOOK: The Transversal Navigation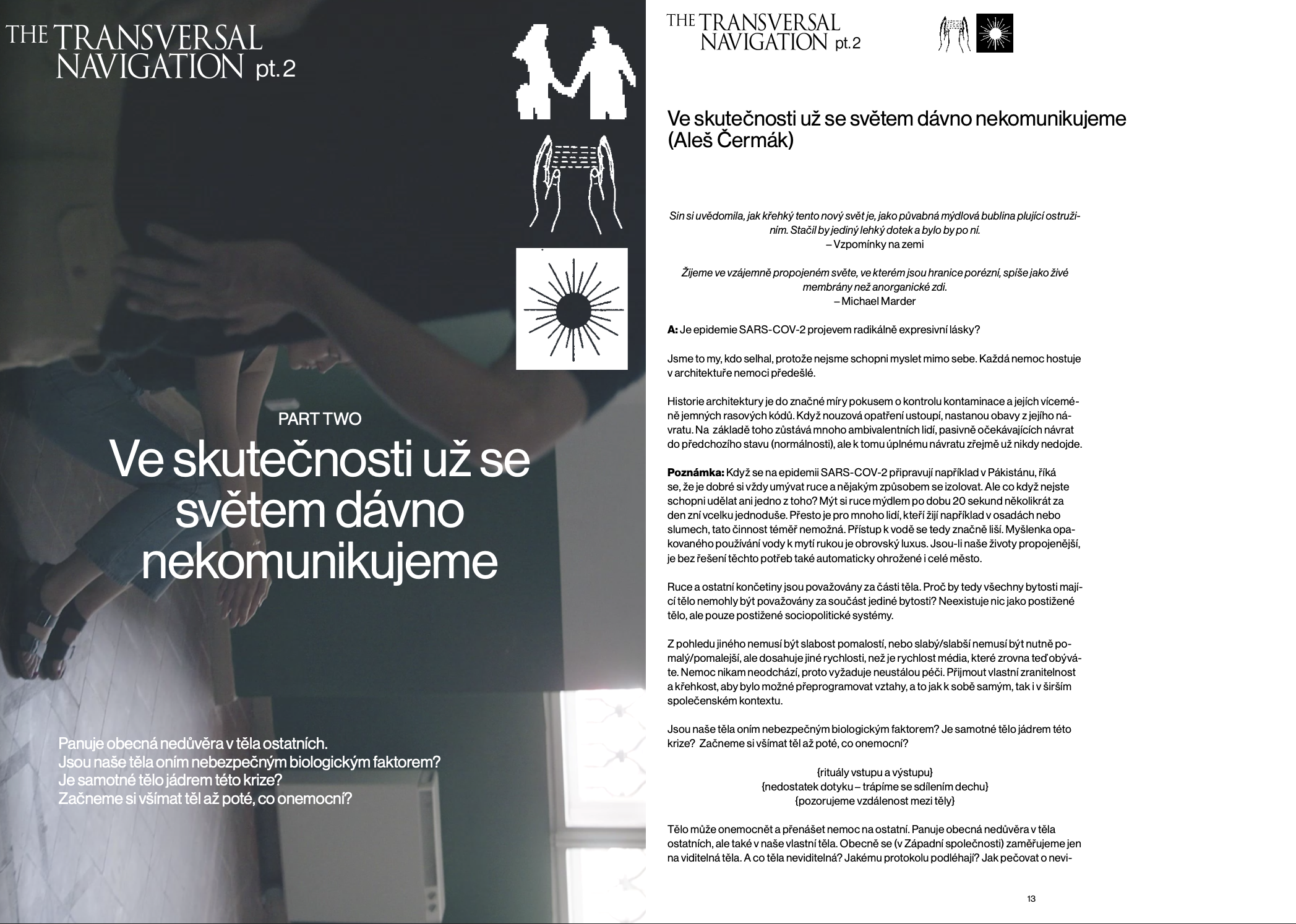 We would like to present to you the newly released anthology of texts The Transversal Navigation (TTN). The anthology was presented in the AMU gallery as part of the final part of the same-name performance-educational project.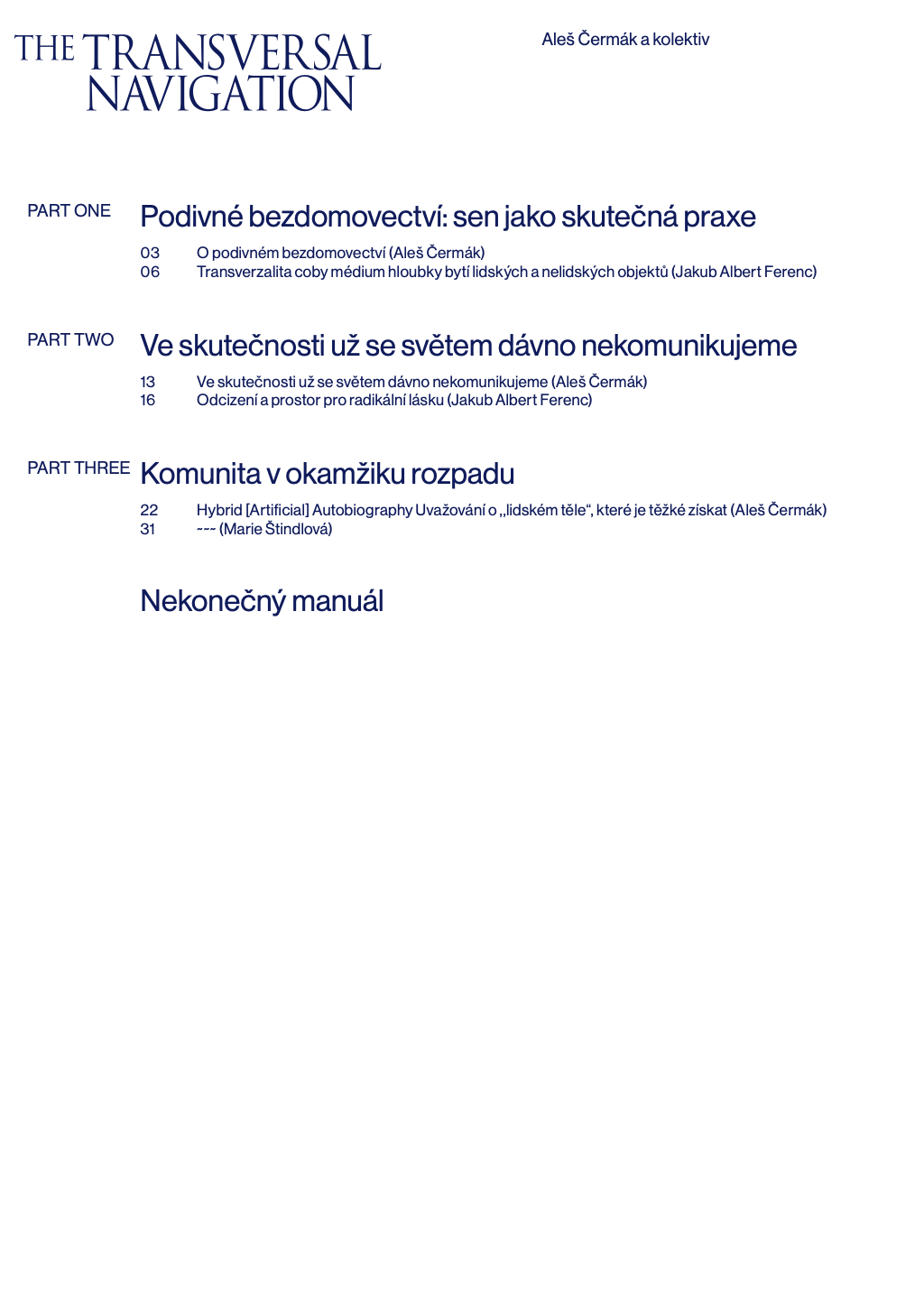 The texts are arranged chronologically – according to the sequence of individual phases 1-2-3. The anthology also includes an updated edition of the work-in-progress text Infinite Manual.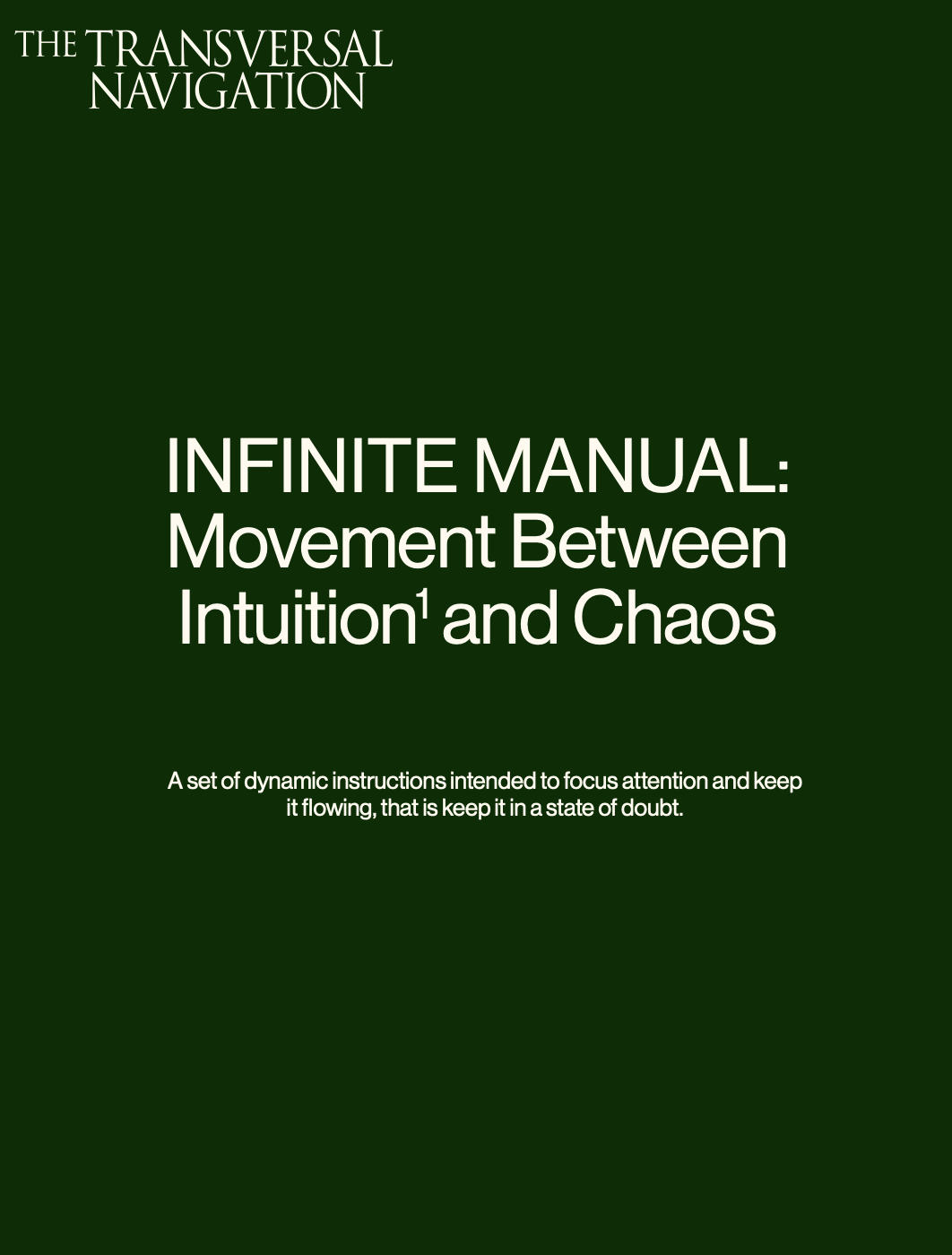 The author of the graphic design is Terezie Štindlová, who is also the author of the whole TTN identity. Inside the anthology you can find texts by artist Marie Štindlová, philosopher Jakub A. Ferenc or artist and author of the TTN project Aleš Čermák.
The anthology of texts is free to download in Czech and English in pdf format:
The Transversal Navigation, CZ
The Transversal Navigation, EN
---
Bibliographic data: Authors: Aleš Čermák, Marie Štindlová, Jakub Albert Ferenc Publisher: Ausdruck Books_Hybrid Publishing Platform / GAMU Translation: Vít Bohal Format: pdf  Year: 2021